Sunglasses

Sun exposure can affect our visual health if we do not take proper precautions. With the use of sunglasses suitable and approved not only get comfort in the vision and avoid glare, but also we before infrared and ultraviolet rays, the most harmful to our delicate eyes.
Solar lenses may be monofocal lenses as both progressive and incorporate a series of special filters. These reduce the intensity of direct sunlight and form a barrier against these harmful radiation.


Antireflection treatment to the inside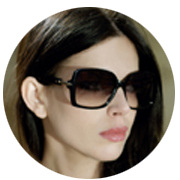 The antireflection treatment can be added to the inside of the lens surface, avoiding the annoying glare of the sun from the back and getting a clear view even more comfortable and safer.


photochromic treatment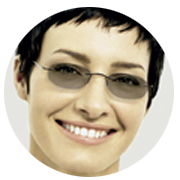 Photochromic lenses change color depending on the intensity of the sun, offering a vision of quality in different environments. You will have a lens in normal environments normal light and darkened by increasing the brightness, adapting to each environment with UVA and UVB protection you need.


treatment polarized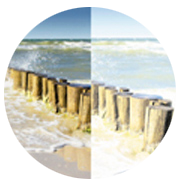 Enjoy the sun while avoiding uncomfortable glare and contrasts that alter your visual perception. The polarized lenses are particularly interesting to drive, for water sports or snow.