Contact Lenses

specialties:

Orthokeratology - Contact Lenses Night

children

Presbyopia (farsightedness)

Special adaptation

Post Refractive Surgery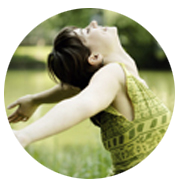 Contact lenses are more comfortable solution for visual problems frequently. In addition to its aesthetic benefits with contact lenses can enjoy:


An appropriate vision without wearing glasses.


A full field of view.


Comfort and freshness in sports and other activities.


The constant research and development gives rise to new types of lenses and special contact lenses:


Daily contact lenses
T'a bring comfort and freshness for both daily and occasional use. Opening a new look every day without maintenance. An ideal solution for sports and outdoor activities, or simply combine with your regular sunglasses.


Monthly contact lenses
Ideal for those who opt for a more prolonged without compromising its quality.


Silicone hydrogel lenses
Given traditional hydrogel lenses provide a higher level of oxygen in the eye, which allow you to use longer without discomfort, and higher level of comfort and safety.